Properties For Sale By Owner
One acre parcel for sale!
$25,000













jquery lightbox demoby VisualLightBox.com v5.7
Highway 288 and Chamberlain Trail, just north of Young. Tall Ponderosa Pine Trees throughout the property. Own a piece of Cherry Creek bank-to-bank. What a great place to enjoy the outdoors! Owner will carry with minimal down payment.

Properties For Sale By Realtor #1
Properties For Sale By Realtor #2
Properties Wanted - Buyers Can List Here
Your Property for sale!
Your Price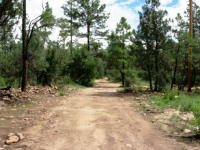 Email a brief description and your contact information. Please be as specific as possible. Are you looking for a house, cabin, land, business? What price range? Do you need owner financing? Be sure to let us know when you find something so we delete your listing.