Welcome To YoungAZ.com
Young, Arizona is located in the heart of Pleasant Valley and Gila County, about 120 miles northeast of Phoenix. Arizona's best kept secret. Untouched and unspoiled. The true wild, wild west.
Step back in time. Electricity didn't arrive until 1965 and there was no cellular service until 2009. Even today, there are no fast food restaurants or well known chain stores. Progress in Pleasant Valley moves very slowly.
There are no strangers in Young, only welcomed guests. As you travel through town, prepare to be greeted often by a pleasant wave and a friendly smile.
Enjoy a two and one-half hour drive from the Phoenix/Mesa area or fly in to the local airport affectionately known as "Young International Airport". Of course, you won't find any jet planes landing here, the pace of life is just too slow!
Once you arrive, be sure to relax and enjoy a bite to eat. Plan to stay over? Check in at the local motel or rent a cabin in the woods.
We'd love to meet you, so please do plan to visit soon. In the meantime, enjoy browsing our website. It's our home on the net and we've opened our doors to you!
Messages & Upcoming Events
Bruzzi Vineyard
Tasting Room & Dining
August 2018
---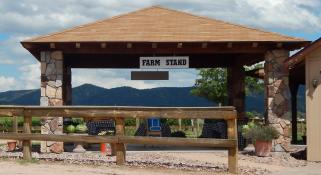 Address:
47209 N. Highway 288
P.O. Box 15
Young, AZ 85554
Bruzzi Vineyard is located in scenic and historic Young, Arizona. We are the first vineyard in Gila County and our wine grapes are expertly crafted into some of the finest wines in the state. Shop our exceptional wines and fine farm products at our tasting room and farm stand here at the vineyard!
YOUNGTOBERFEST!
Garland Smith from Phoenix, Square Dancing Is Fun! $15 a couple with light refreshments
Sept 25th, 2021 Square dancing at the Community Center! 6PM TO 8PM
---
YOUNGTOBERFEST!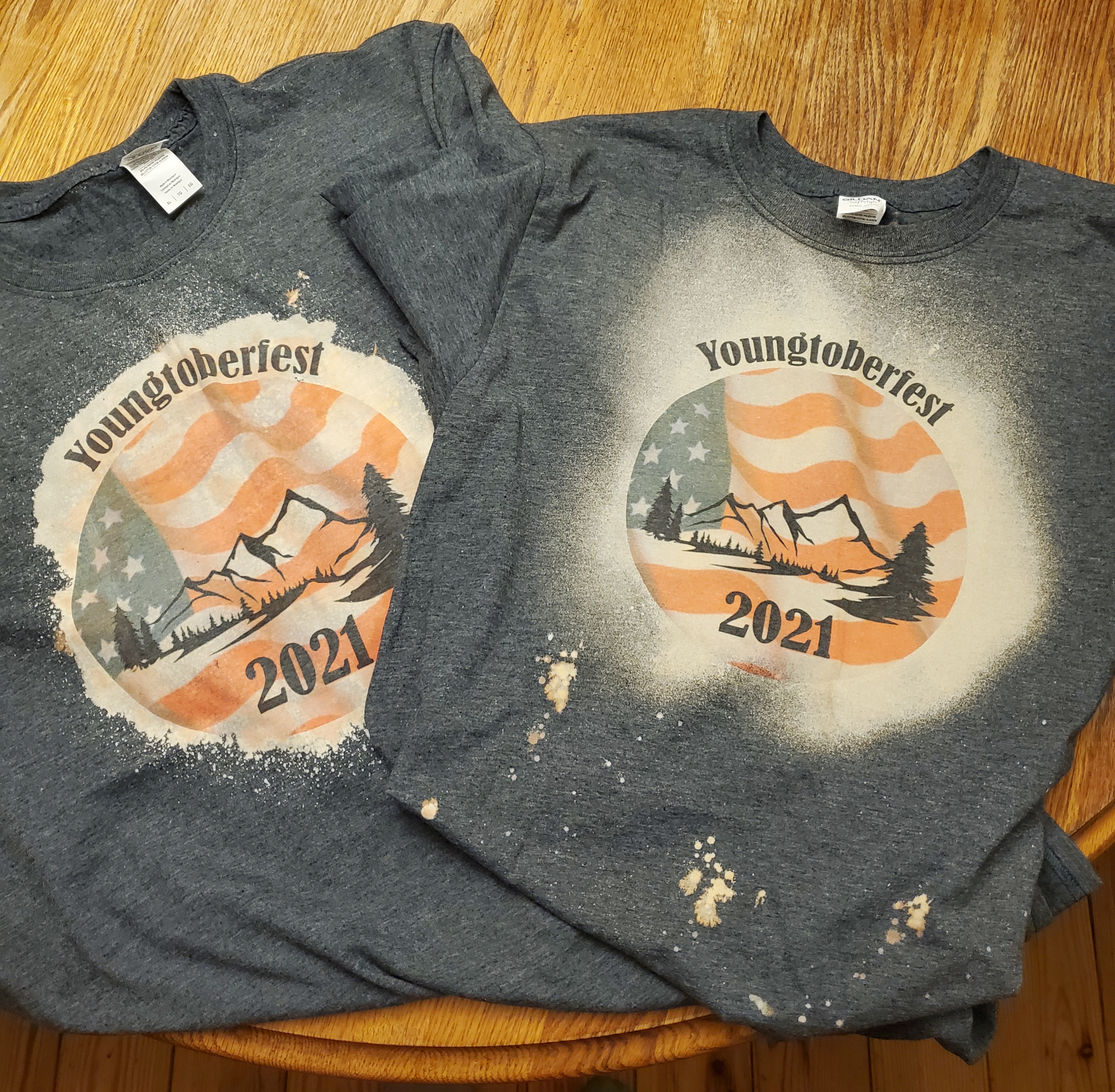 Address:
47599 HWY 288
Young, AZ 85554
YOUNGTOBERFEST! OCT 9TH 47599 HWY 288, YOUNG, AZ 85554
9AM 5K WALK THROUGH BEAUTIFUL SCENERY, STOP AT OUR TIERRA MADRE WINERY & MORE. 12PM GERMAN TASTING TABLES . STRUDEL, GERMAN POTATO SALAD, POTATO NOODLES, COLESLAW & MORE! STOP BY OUR TABLE BY BRUZZIS, FOR A TASTE OF HOME GROWN WINE. THE LUNCH WINDOW WILL BE OFFERING OUR VERY OWN BRATS & SAUERKRAUT & PICK UP A "BREW". OCTOBERFEST GAMES AT 3PM, FINGER WRESTLING, KEG BOWLING, STIEN LIFTING & DOG RACES! END THE NIGHT AT 5PM WITH FREE FAMILY SINGING & DANCING WITH THE GERMAN COUPLE, MINDY & GEORGE! THE CHICKEN DANCE WILL BE TAUGHT! GERMAN APPLE SPICE ICE CREAM TO BE SERVED FOR A SMALL DONATION. TASTING TABLES $10/ 15 TICKETS. LUNCH IS $8 (BEER IS SEPARATE CHARGE). YOUNGTOBERFEST TSHIRTS $20
The Pleasing Palate
Restaurant in Young, Arizona
Opened on August 1, 2018
---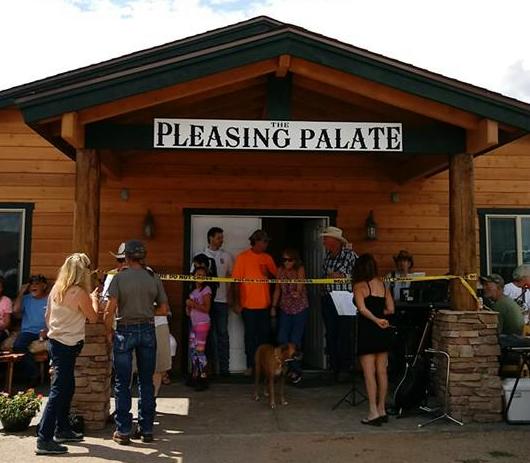 Address:
47661 N. Hwy 288
Young, AZ 85554
The Pleasing Palate is now open for breakfast and lunch. I would like to thank everyone for such a great pre opening get to get- together. We will officially be open Wednesday, August 1st @ 6 a.m. can't wait to see you there
Young Guns of Arizona
---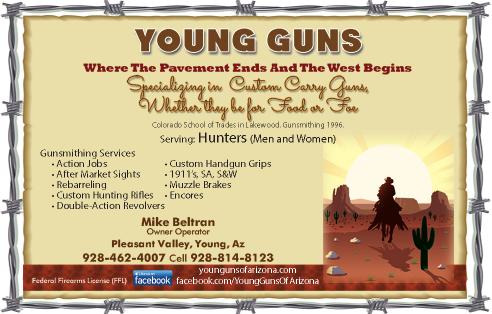 Address:
133 E. Cline Xing
Young, AZ 85554
Specializing in Custom Carry Guns, Whether they be for Food or Foe. Providing quality custom gunsmith services to the Central Arizona region. Mike specializes in the building of custom carry guns, in particular, 1911s, Ruger revolvers and Encores. You'll find his expertise covers a wide range of firearm skills and abilities - from action jobs, rifle rebarreling, muzzle brakes and more. He holds a Federal Firearms License through the ATF since 2007.
CASA OF GILA COUNTY
Community Service
Child Advocate
---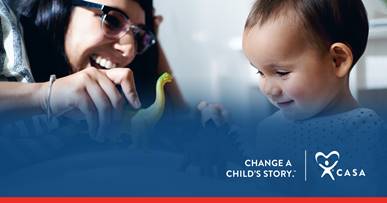 Address:
714 S. Beeline Hwy., Ste. 104
Payson, AZ 85541
Address:
1400 E. Ash Street
Globe, AZ 85501
CASA child advocates are specially trained & appointed by the court to serve as the eyes, ears and voice for a child or family of children until the end of their court proceedings. CASA kids may not have continuity in their lives and may be away from family, friends, and things that are familiar but as a volunteer you can be that persistent presence. Being a CASA volunteer is one of the most satisfying experiences. Must be 21 years of age, undergo a background check, participate in training, and able to commit to 20 hours a month.
Felicity Birth Services
Licensed & Certified Professional Midwife
Now residing in Young AZ!
---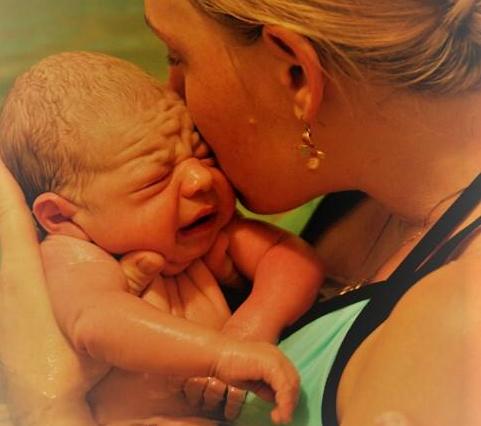 Contact:
Cheyanne Gastelum
Birth in the comfort of your own home- Personalized and respectful midwifery care- Complete care with standard tests available- Follow-up postpartum care- Birth Pool rental available- Licensed Midwife and Certified Professional Midwife- Barter considered- Now residing in Young AZ!
Pleasant Valley RV Park
$35.00 per night
$200.00 per month
---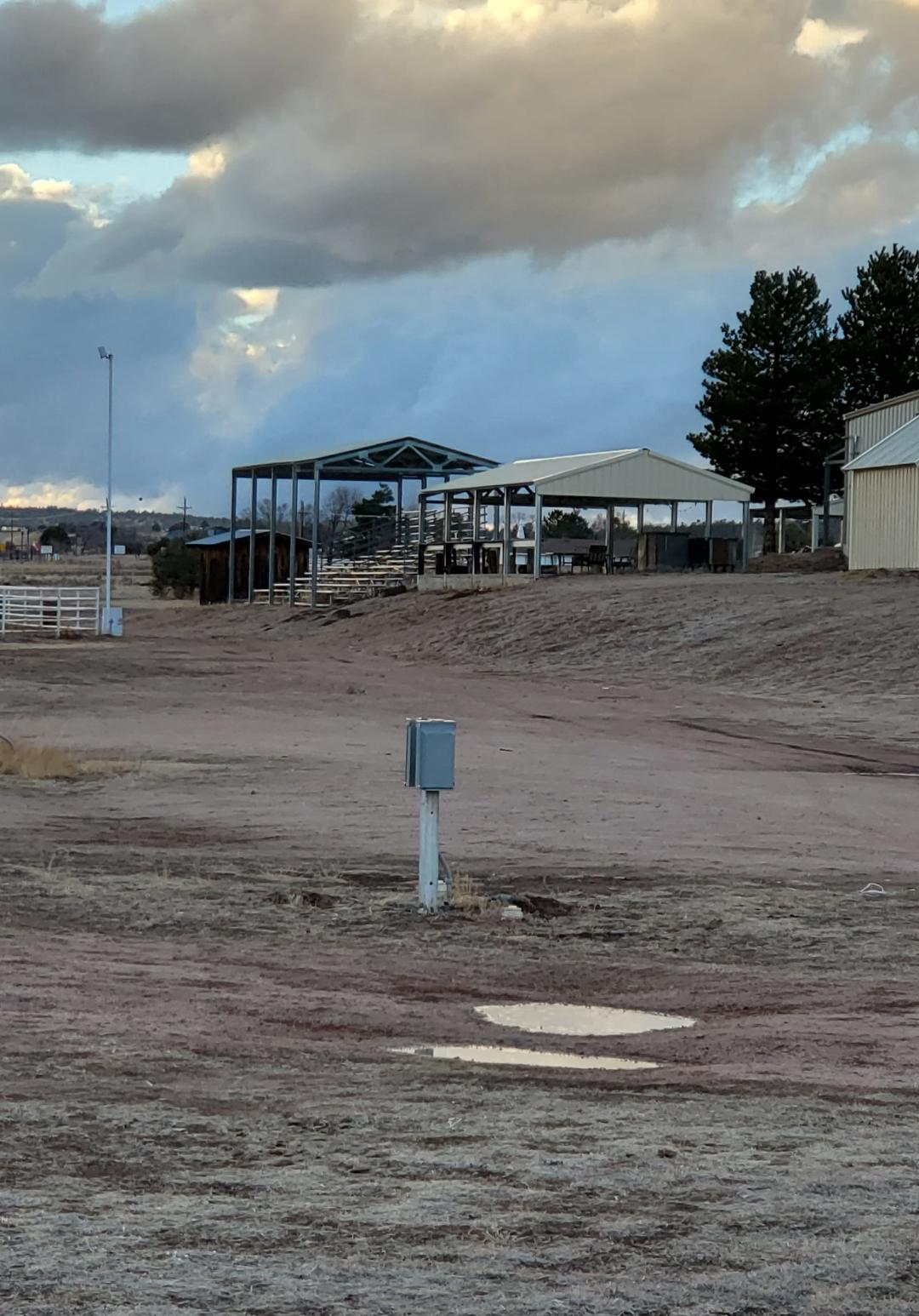 Brand new hookups and increased power to 50 amps.
Parks and Parks LLC
Cabin Rentals
RV and Trailer Storage
---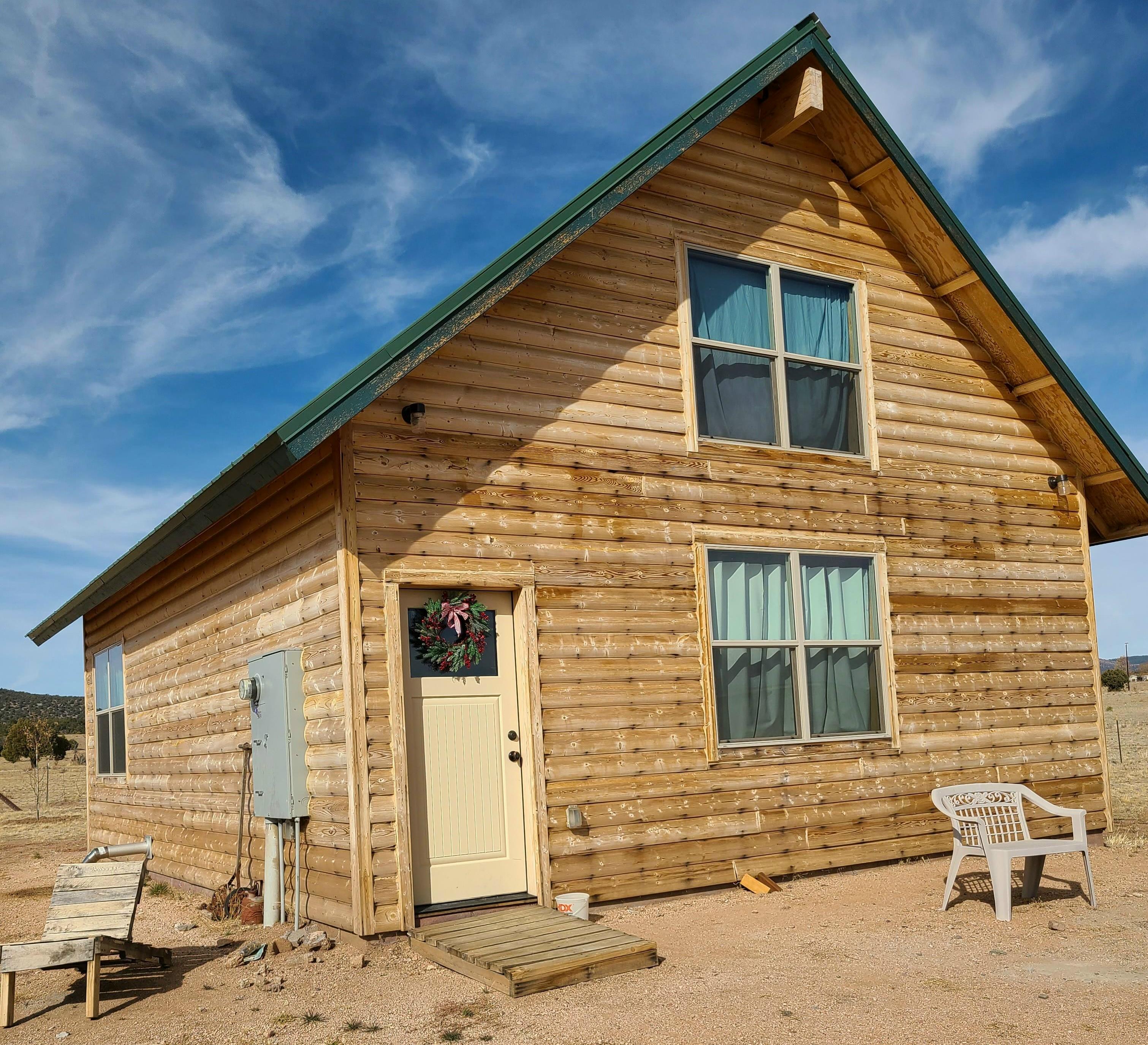 Address:
56 W. Bakers Ranch Road
Young, AZ 85554
Contact:
Ryan and Kelly Parks
Website:
Please email
------------------------------------------------
Renting storage space for RVs and trailers. We also rent out cabins.
Smokin Treats
---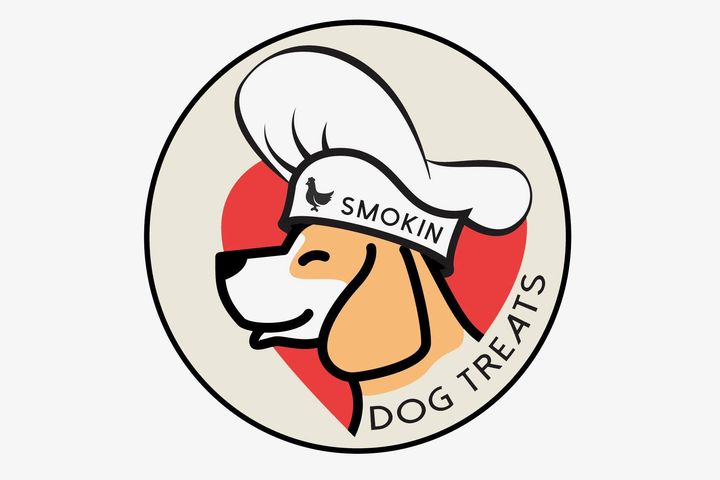 Address:
PO Box 2925
Gilbert Az, 85299
Smokin Treats is a family owned small business in Arizona. We pride ourselves in offering your dogs delicious all naturally smoked chicken that will have them coming back for more.
Desert Adventures - Vail, AZ
ATV AND SILVER MINE TOURS IN VAIL, ARIZONA
ATV Tours
---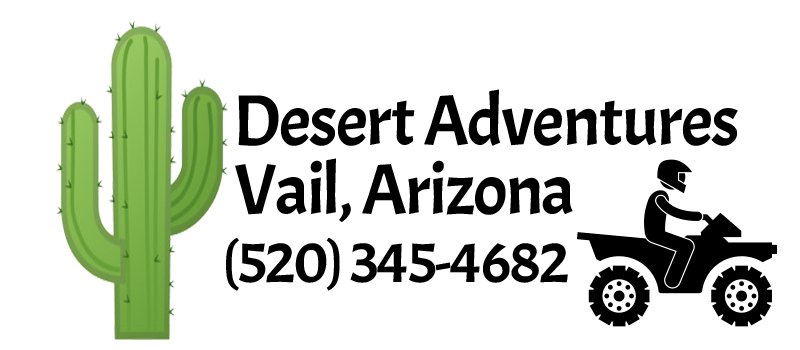 ATV AND SILVER MINE TOURS IN VAIL, ARIZONA - Are You Ready for a Desert Adventure? We use a rope to lower ourselves down a decline mine shaft (very safe) to the 125' level called the "Blue Room" because the walls are blue from natural mineralization. You can find an area you like to hammer and chisel minerals or ore off the walls. This mine is very unique for many reasons. One is that many of the ceilings are natural caverns. When finished collecting your specimens, we will walk out a horizontal shaft to the outside, and climb back up to the top where we started. While other mines and caverns tell you "Do not touch the walls", I want you to touch the walls and ceilings with a hammer and chisel, so you can take home beautiful minerals along with silver ore. Most Arizonans don't realize that 300 million years ago, the state of Arizona was at the bottom of a sea. You may find fossils with sea creatures, trilobites and such which have been extinct for over 300 million years.
ATV Tours - If you are only taking the ATV tour, we will also start at 8:30am, unless you have certain time constraints. After you sign a safety waiver, I'll go over the safety and operational factors about the ATVs you will be riding. All ATVs are fueled up and checked out before each tour and heading out into the high desert. While traveling along the road getting out to the old mining sites, just look around at the mountain tops and you can easily imagine that there will be dinosaurs around the next corner. A more vivid imagination, you may think there is an Apache war party in the hills. As a matter of fact, back in 1876, an Apache war party killed 6 Mexican workers who were cutting firewood to bring back to the old hammer mill at the mining site. This truly is the Wild West.
Travel To Young
Real Estate
August 2018
---
Travel to Young through Globe or Payson. From Globe, take Hwy 188 north to Hwy 288. From Payson, take Hwy 87 north to Hwy 260 east to Forest Road 512 south to Young - (FR 512 turns into Hwy 288).
CHERRY CREEK CABINS
Cabin Rental
Enjoy a 5-Star Guest Experience
---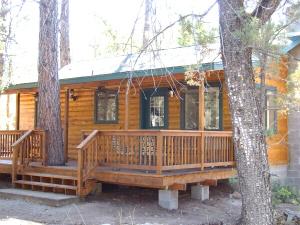 Address:
P.O. Box 2601
Mesa, AZ 85214
Nestled among tall Ponderosa Pines in a remote area east of Payson, AZ & north of Young, AZ, enjoy 7 acres of heavily forested private land and several additional acres of adjacent Tonto National Forest Service land. Drive up or fly in to experience the perfect long vacation, weekend getaway, anniversary celebration or plan a wedding event in an affordable log style family vacation rental cabin located just south of Woods Canyon Lake, near the Mogollon Rim, southeast of Payson and southwest of Heber, Arizona. We are always open - 365 days a year. Book online anytime! Fully stocked with kitchen utensils, bedroom and bathroom supplies. ● No resort fee. ● No hidden charges. ● Include the entire family for one low price! Bring food, clothing and personal items. That's all you need.
Arizona Film & Digital Media
Gary Tallman
Film Resource Coordinator
February 2020
---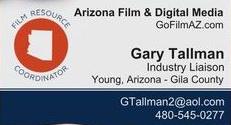 Address:
P.O. Box 2601
Mesa, AZ 85214
Attention Residents of Young and Gila County
Property, Props or Picture Vehicles
Do you own or manage property, props, or "picture vehicle" that would be interesting to a Film or Digital Media producer? Here is your chance to register at GoFilmAZ.com. Producers looking for a suitable location for their movie, film, commercial or other digital media will often contact Arizona Film & Digital Media to find a local contact that knows of available locations in a specific area. By registering your property, props, or "picture vehicle", you will be among the available choices that I will recommend. Follow this link to register your property, props, or "picture vehicle" Submit Your Location Page. It's free to register and you just might find your property is selected for a film, commercial or other digital media.
Professional Talent
Are you a professional talent? Register as TALENT at Arizona Production Directory to list your professional credits, resume, and contact information so that productions can hire you for their next job.
Reel Savings Incentive Program
Other businesses can participate in the REEL SAVINGS INCENTIVE PROGRAM by providing discounts to the film industry. Register here for the REEL SAVINGS INCENTIVE PROGRAM .
Map & Fast Facts